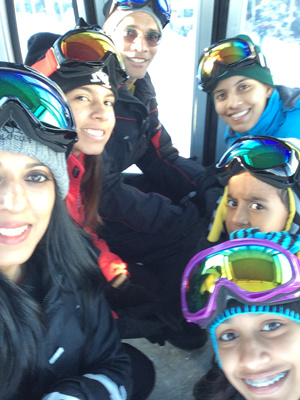 In today's busy world, it can be challenging to find time to spend with your family – work, school, after-school activities – organizing everyone's personal schedules can be a complicated affair, and sometimes family time together gets neglected. With a little imagination, however, it's possible to fit quality family time into even the busiest schedules. Family fun activities can make memories that each family member will cherish for a lifetime. When creating activities, keep the theme on fun.
Family Fun at Home
Even the most mundane activity, like cooking dinner, can become enjoyable when the family joins together to make it happen. Designate one night a week as Family Chef Night. Each week, one family member decides on a themed menu, like Mexican Fiesta or Night In Italy, and the whole family pulls together to make it happen. Make the evening special by awarding the week's cook with a chef hat and apron. Put another family member in charge of "decorations" – keep construction paper, markers, colored paper cups and plates on hand – while the rest of family acts as helpers.
Themes work well for family movie nights too. When selecting a movie, drop by the library and choose books that will expand the viewing experience by providing related background and history. Western Night might include a coffee table book portraying famous cowboy heroes and villains, or may feature biographies of the film's stars. Disney Night might include books about the art of graphic design and illustration. To keep the little ones engaged, allow them to create hats to coincide with the night's theme.
Family Travel
While family trips to theme parks are always enjoyable, consider a family vacation with a focus on participation and activities, such as Woodloch, a family resort in the Pocono Mountains of Pennsylvania. The resort features over 30 family activities each day, from activities that focus on the natural surroundings, like hay rides, boat rides and hikes, to sports and other physical activities, like batting cages, rock climbing and swimming. The Woodloch staff keeps the fun coming with ongoing games, contests and competitions.
Holiday Celebrations
Any holiday provides opportunities for shared family experiences. A little creativity can make holidays especially memorable. Whenever weather and time permits, move the party outdoors. Outdoor celebrations are not only easier to set up and manage, they provide space for fun physical activities that can keep a party jumping. Let family members get in on the organization, providing ideas for activities that they'll enjoy. Whether it's a full-blown theme, like a Family Olympics Obstacle Course, or an old stand-by like musical chairs, getting the entire family involved is sure to get a celebration off and running.
When you choose themes to get the imagination going, creating fun family activities can become an enjoyable activity in itself. Start tonight, by inviting the whole family to come up with theme ideas.